The Regenerative Enterprise
Leading change at a time of planetary crisis
with a foreword co-written by Christiana Figueres, Xiye Bastida, and Rajiv Joshi
'Seminal.'
Christiana Figueres
Architect of the Paris Agreement and Author of The Future We Choose
The Regenerative Enterprise offers a visionary and practical pathway empowering entrepreneurs to build future-fit organisations responding to the planetary crisis. The book explores how economists, systems thinkers, and pioneering changemakers are catalysing a new economy that works in harmony with nature - a field called regenerative entrepreneurship.The book charts a clear and actionable journey for businesses to move from a sustainable to a regenerative and equitable mindset supporting life on Earth. It is illustrated by countless examples of life's 3.8 billion years of R&D, as well as indigenous values, and more than 120 examples of companies leading the way - from replenishing ecosystems to democratising the workplace, reinventing ownership, and transforming waste into wealth.The Regenerative Enterprise will trigger your thinking and empower you to lead from the future. It is your indispensable guide for leading transformational change and unleashing the power of co-creation and radical collaboration so that, together, we can be the ReGeneration!
'The Regenerative Enterprise describes an alternative way ahead, clearly written and with excellent examples of companies already on the right path.'
Jane Goodall, PhD, DBE
Founder of the Jane Goodall Institute and UN Messenger of Peace
The book structure
Part One: Embarking on a Regenerative Journey
From Sustainability to Regeneration
Future-fit Business
The Regenerative EconomyPart Two: Embracing a Systemic Mindset
Nature-inspired Solutions
Shifting Systems
Ancient FuturesPart Three: Putting Regenerative Thinking into Practice
Purpose at the Core
Right Relationship with Nature
Elevating Human Potential
Value for All
Empowering Communities
'Business leaders across all industries face a new wave of disruptive challenges that the old toolkit of management is unable to address. These challenges call for an upgrade of our old tools, frames, and ways of operating. The Regenerative Enterprise belongs to the essential readings in this emerging curriculum.'
Otto Scharmer, Author of Theory U and senior lecturer at MIT
Sustainability is not enough
Because of the size of our ecological deficit, we cannot escape our converging crises with a sustainability mindset or by selling more green goods and services.
the earth as a nested system
Humanity and the economy are nested systems dependent on the health of the planet and the other interconnected systems she supports so entrepreneurs must play by Nature's rules.
Crises as an opportunity
Our current overlapping crises represent a historic opportunity for humanity to evolve as a species. Business has an outsized role in the problem, as well as the solution.
future-fit business
Entrepreneurs must now learn to think holistically. They should consider their impacts across; planet (environment); people (wellbeing); partners (collaboration); and places (communities).
co-creation and collaboration
The future of our species is no longer about how well we compete to survive but how well we collaborate. Applying an indigenous mindset will help us navigate our challenges.
'Sustainability is now lost to fluff. "ESG" lost in confusion. If "regenerative" emerges from buzz to real, it will only be thanks to concrete examples and books with solid thinking. You will find it all in The Regenerative Enterprise.'
Per Espen Stoknes
Author of Tomorrow's Economy and co-Author of Earth for All
What's inside?
Over 120 stories of change from pioneers at the apex of this emerging new fieldInsights into how indigenous values offer our best hope for transcending our crisesA walk through all the leading movements and systemic approaches for regenerative changeA history of business-as-a-force-for-good, and insights into where the future of business is goingExamples from Nature's 3.8bn years of R&D to inspire businesses to innovate today with biomimicry12 principles for building regenerative technology so that innovators can design with the future in mindActionable steps to transform businesses from net zero, diversity, community impact, to healthy supply webs
'Lurking between the lines of this book is a soft yet stentorian call to consider that we will not save the world, because to save the world is to reinscribe the apartheid lines through which we have imagined ourselves separate from what some rudely call "nature". If regenerative leadership is good for anything, it must be an invitation to lose our way, to trace lines of kinship between our bodies and the planet we want to instrumentalize. You will find the gestures of something profound, the outlines of something important, written in this book.'
Bayo Akomolafe
Founder, The Emergence Network; Global Senior Fellow, Schumacher Center for New Economics; Author, These Wilds Beyond our Fences: Letters to My Daughter on Humanity's Search for Home
The authors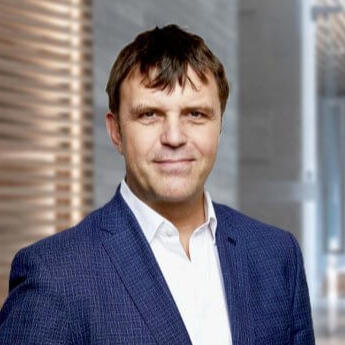 Stephen Vasconcellos
Stephen is a change agent with a multicultural background working with leaders in more than 50 countries. He co-founded the charity Reboot the Future to promote a compassionate worldview, launched Salt, a magazine for changemaker business, and co-authored the book Visions of Transformation with the Nobel prize winners Gore, Tutu and Yunus. He cares deeply about telling a new more empowering story for humanity, and is passionate about indigenous causes. He co-founded Positive in order to catalyse a regenerative and equitable economy.
Niels de Fraguier
Niels is a young leader and changemaker, committed to a thriving future for all. He has led and founded multiple positive impact initiatives empowering communities across the globe. As a convener and connector, Niels has led various coalitions of stakeholders to drive transformational change. His background is at the intersection of empowerment, social impact, and systems change. Niels is committed to empowering citizens taking sustainability to the next level. He co-founded Positive to empower regenerative changemakers to catalyse systems change.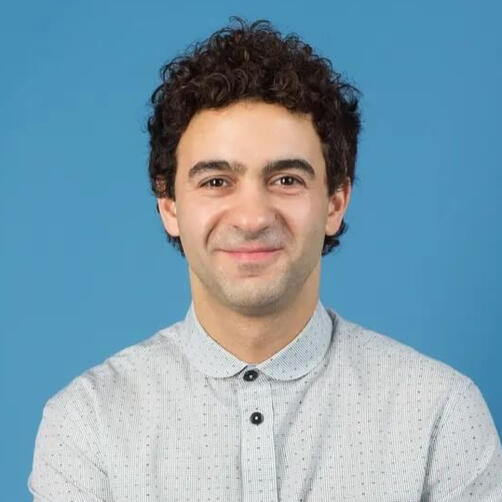 'What is asked of us is no longer to add "sustainability" practices to existing business practices. We are invited to a much bigger adventure: let the absurdity of today's extractive business models sink in. And live our way into a whole new paradigm - that of the regenerative enterprise.'
Frederic Laloux
Author of Reinventing Organizations and founder of The Week
ADDITIONAL endorsments
'Regeneration is not an alternative to sustainability, but a route to it. A truly regenerative economy will be continuously disrupted in the same way that successful ecosystems are. Survival and success, whether you are an individual, a business or an economy, will depend on continuous reinvention – but within limits. This is the story that Niels and Stephen sketch for us. Recommended.'
John Elkington
Founder & Chief Pollinator at Volans and author of Green Swans
---
'In a world dominated by transnational corporations that have hijacked virtually every domain of civilization for shareholder profit, we desperately need alternative models for productive enterprise at scale. This inspiring book shines a light on a diverse array of businesses that demonstrate how to meet human needs while regenerating our Earth. Immersed in a deep understanding of living systems, the authors show how a wellbeing economy is not only possible, but is already emerging in a multitude of vibrantly different forms.'
Jeremy Lent
Author of The Patterning Instinct and The Web of Meaning
---
'The Regenerative Enterprise sets out an exciting vision for an economy in synch with Nature's rhythms and patterns - one which accords with new power principles. The book is a great resource for changemakers and entrepreneurs who want to lead from the future.'
Jeremy Heimans
Author of New Power
---
'Within a generation we will transform the relationship between individual businesses, the entire economy and the society and ecosystems within which they are embedded. This will be a messy, challenging, disruptive, exciting time of innovation, of individual and collective learning, of setbacks and breakthroughs. We need maps to help us navigate and examples to inspire - this book provides both and will be an invaluable guide to all of us embarking on this journey.'
Nigel Topping
UN High Level Climate Action Champion, COP26
---
'It is both a practical and inspirational journey for changemakers to adopt a conscious way of leading change that supports the thriving of humanity and nature. It [...] provides changemakers with the necessary tools they need to step up to deliver systemic change.'
Katherine Trebeck
Author of The Economics of Arrival and Founder of the Wellbeing Economy Alliance
---
'The fall out from the outdated assumptions of human nature that guide twentieth-century management theory and practice – as captured in the 'economistic' paradigm – is becoming all too evident. As someone who has long argued for a new conceptual framework, based on the protection of human dignity and the promotion of well-being, I am delighted to see the authors of The Regenerative Enterprise have heeded the call - making a strong case for a new system that places the wellbeing of humans, life, and living systems, at the centre of their model. This book brings many pioneering fields of study together to capture the moral imperative of the zeitgeist.'
Michael Pirson
Ph.D. Professor for Global Sustainability at Fordham University, Research Affiliate The Human Flourishing Program at Harvard University. President of International Humanistic Management Association
---
'This is an imaginative, thoughtful, and constructively critical contribution to our thinking about how economic action and actors can align with planetary needs, and become part of the solution - rather than continuing to be the problem - for confronting compounding global crises.'
Joel Bakan
Author of The New Corporation
---
'In this Decisive Decade, the case studies and clear actions compiled, serve as a handbook for emergent leaders to nurture a system inspired by nature's model. Thoroughly recommend.'
Rajiv Joshi
Associate Dean, Climate School, Columbia University
---
'Indispensable reading for any entrepreneur embarking on a regenerative pathway.'
Pedro Tarak
Founder Sistema B
---
'The Regenerative Enterprise is a great clarion call for changemakers to roll up their sleeves and start building a new regenerative economy worthy of our children's children in harmony with Nature. The book is full of inspiring case studies from pioneering entrepreneurs - as well as tools and frameworks to put regenerative theory into practice.'
Laura Storm
Co-author Regenerative Leadership, Founder Regenerators and Regenerators Academy
---
'Amid a sea of sustainability doomsayers and half-measures, The Regenerative Enterprise stands out by offering a steady vision and practical path to the more beautiful future our hearts know is possible: one proven by 4 billion years of evolution and countless generations of our ancestors. The answers we need are all here.'
Tamsin Woolley-Barker
Author TEEMING: How Nature's Teams Adapt and Thrive
---
'The Regenerative Enterprise is packed full of inspiration from the field of biomimicry. Not just from companies like ours which use biomimicry to design solutions, but also as a resource for enterprise design. As such, this book provides a helpful glimpse into a future where humans, society and the economy realign with nature's playbook.'
Jamie Miller
Founder of The Biomimicry Commons
---
'The authors of The Regenerative Enterprise have shown how businesses can draw inspiration from ancestral wisdom of the so called indigenous principles and participate in healing and restoration.'
Mindahi Bastida
Convenor of the Great Council of the Eagle and Condor
---
'A blueprint for a new way of doing business that offers great hope for our future.'
Ken Kitatani
Director General of the International Council of Environmental Economics and Development
---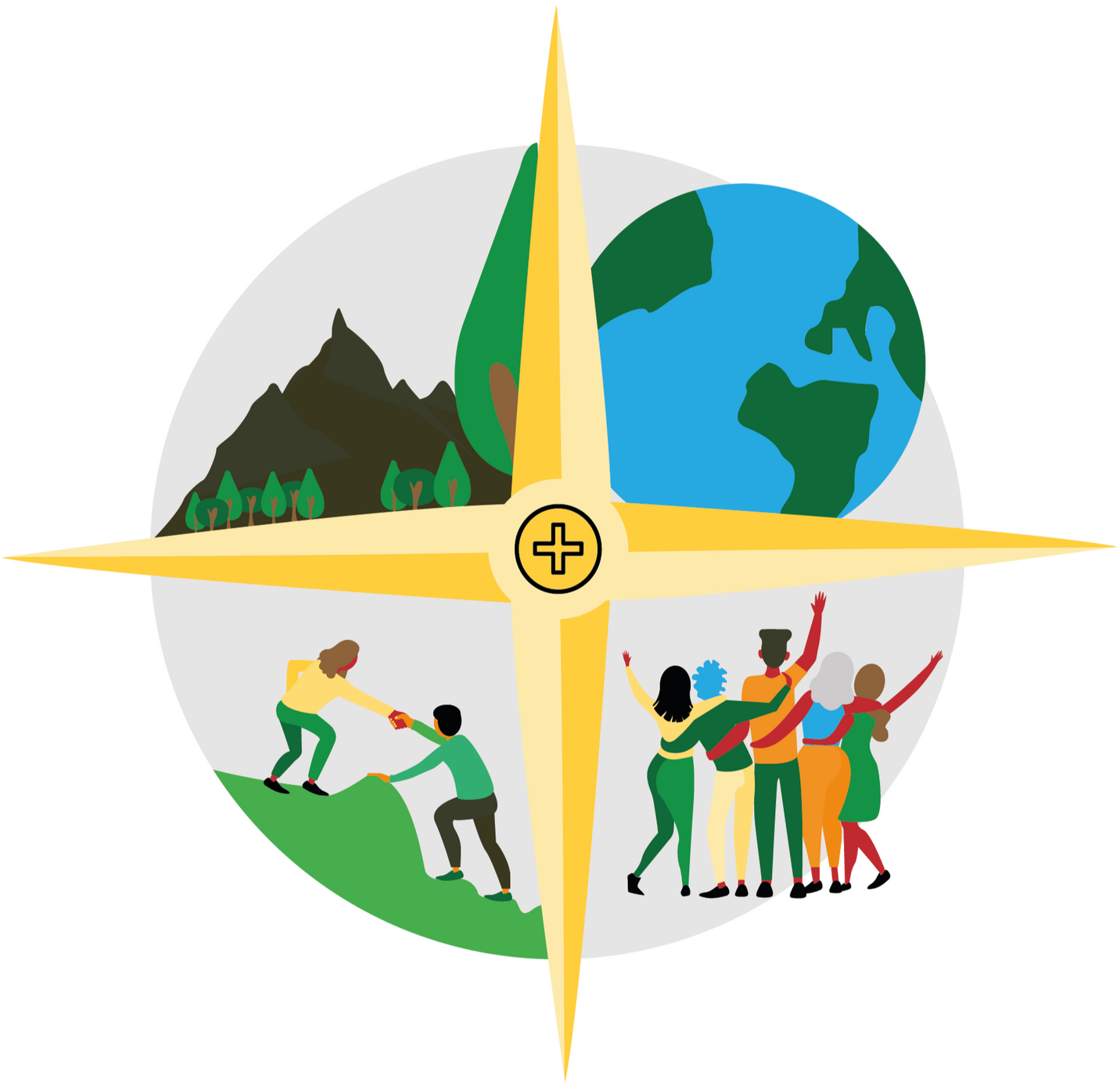 ©The Regenerative Enterprise 2023. All rights reserved.